My Thames Path Journey
|
Reading to Marlow (18.5 miles)
With the intention to get to Marlow before 4pm, I made an early start, reaching the Reading towpath at 8:30am, well before my usual Monday-morning coffee and standups in the office. I crossed the entrance to the Kennet and Avon Canal, before reaching Sonning, where I crossed the quaint road bridge and headed right in front of The Mill (once a flour mill, now a restaurant/theatre) to continue down the towpath on the opposite bank.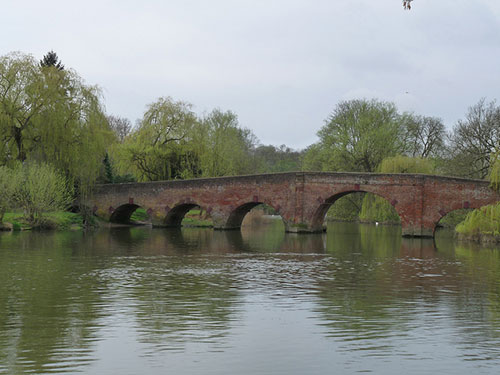 Sonning Bridge (original image credit)
The path soon reached Shiplake, which appeared to be quite a well-to-do village. While the proper Thames Path was meant to hug closely to the bend of the river slightly to the east, I followed a couple of signposts and somehow managed to cut straight through the village to reach the station and the railway crossing. The true affluence of this village revealed itself as I wandered down Bolney Road. The houses there were grand, and they became grander and grander until one reached the grandest of them all at the end of the road - the Thames-Side Court, where the garden contained a narrow-gauge railway, complete with its own dwarf terminal!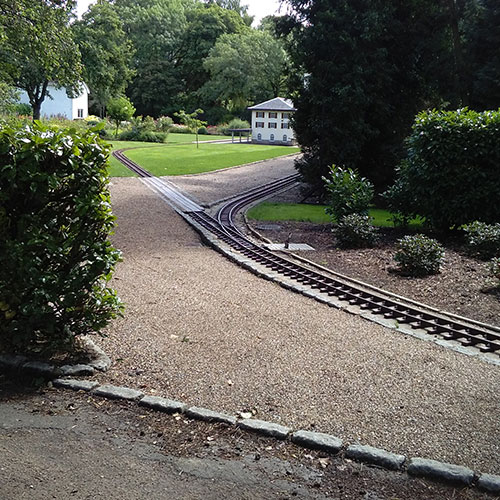 Thames-Side Court
Further along, I reached the picturesque Happy Valley, before crossing the elegant wooden footbridge (which does not actually cross the river) to reach Henley. After a quick visit to the facilities, I crossed the river and set off on the second half of today's journey towards Marlow.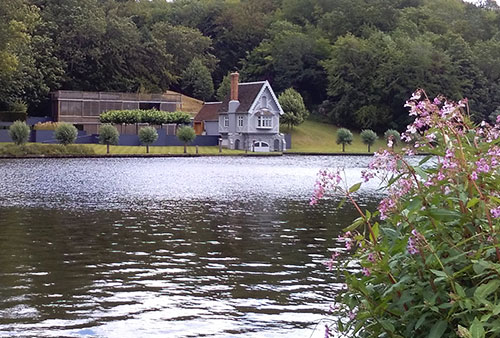 Happy Valley
The following stretch of the river was quite stunning with the Chilterns rising majestically along the horizon. No wonder, WH Smith, of the bookstore fame, decided to build his mansion here. The estate was now occupied by Henley Business School. Slightly further downstream beyond the weir, the Hambleden Mill (now luxury flats) also bore testimony to the historical significance of this area.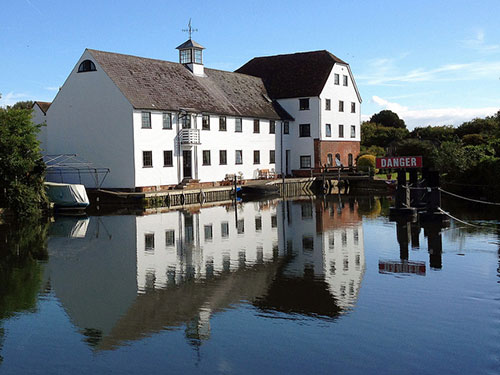 Hambleden Mill (original image credit)
After soaking in the atmosphere, I followed a little in-land diversion through Aston into the extensive ground of Culham Court. Catching a glimpse of the infamous Medmenham Abbey on the opposite side of the river, I passed by a caravan park and soon spotted the rather sinister-looking Danesfield House perching high up on the cliff. For some reason, I could not help but think that a certain Count Dracula was staring at me behind one of its windows! (umm... I later found out that George Clooney had his wedding party there earlier this year)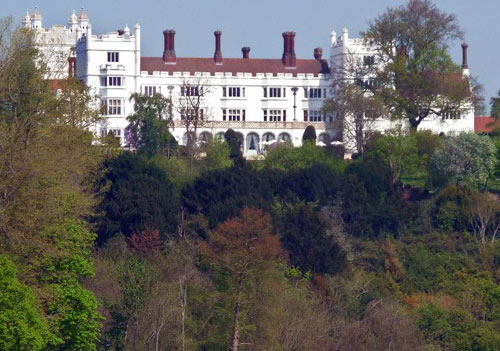 Danesfield House
After crossing the Temple Bridge and passing Bisham, I was fast approaching Marlow. The towpath suddenly became very busy, which reminded me it was the beginning of the school summer holiday. I arrived at the train station an hour ahead of schedule - 18.5 miles over 6 hours, and I was still happily walking. Not too bad!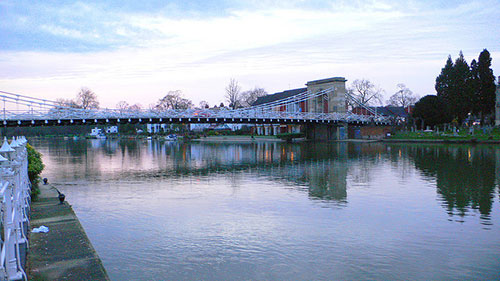 Marlow (original image credit)