My Thames Path Journey
|
Reading to Goring (11 miles)
Setting off from Reading city centre at 9am, my plan was to make it to Goring by 3pm, where I would be staying the night in the YHA. It was winter time, and I did not want to arrive after sunset.
It was a strange feeling walking past all the morning commuters on my way to the river bank, knowing that I would probably be spending much of the next few hours staring into nothing but open meadows, accompanied a lonely river.
The walk from Reading to Purley was uninteresting. Maybe it was the rain. The walk still felt kind of urban. Entering Purley, the Path veered away from the Thames before rejoining the river again at Mapledurham. The Thames had always fascinated me. When my wife used to live in Oxford, we often undertook walks which would take us along the Thames in Oxfordshire and in Buckinghamshire. And down in London, I had always lived relatively close to the Greenwich. One day, I thought to myself: why don't I follow the river and walk all the way from London to Oxford. So here I was. Although not starting from London (and not doing it all in one go), I was happy to be embarking on my ambition to walk the length of the Thames Path.
The following stretch of the river was tranquil. I soon arrived at Pangbourne and then Whitchurch. Both villages were very pretty. I walked past a small local brewery, which unfortunately was not open to public during the week.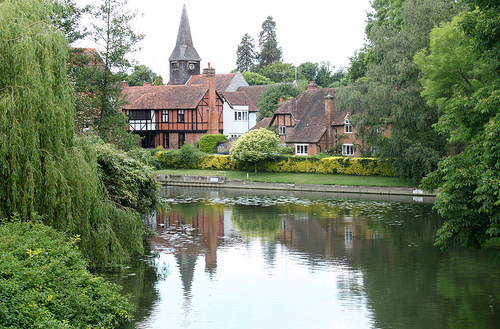 Pangbourne (original image credit)
I then entered a wood where the Path ascended slightly to offer a splendid view across the river, before dropping back down to Gatehampton, from where I walked another 45 minutes to finally reach Goring and Streatley.
When I got there, it started to rain quite heavily again. So I spent the afternoon in a cafe reading Ramble On by Sinclair McKay before making my way to the YHA.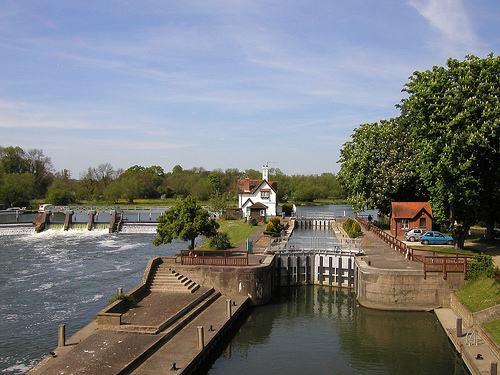 Goring lock (original image credit)
Despite the rain, and having to idle about for much of the afternoon, I felt excited. I was excited about the start of what was going to be a long, and rewarding journey.