My Thames Path Journey
|
Kingston to Shepperton (9 miles)
Exiting Kingston train station and walking down the busy high street, Sze Kiu and I quickly escaped the Christmas sale shoppers to reach Kingston Bridge, joining the Thames Path along the north bank of the river. From Kingston, the river looped around Hampton Court Park to reach the entrance to Hampton Court Palace. One interesting aspect of this walk is coming across all the aits / eyots, little islands on the river, which suddenly appeared and disappeared.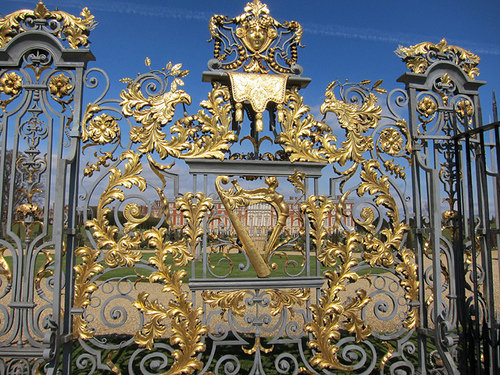 Hampton Court Palace behind posh gates (original image credit)
The path took us across Hampton Court Bridge back onto the south bank of the river. We soon walked past Taggs Island, which is famous for its houseboats. The Astoria, David Gilmour's floating studio, was meant to be moored somewhere along this part of river as well.
I could not spot it, but later on, I found the location and also this YouTube video on the internet.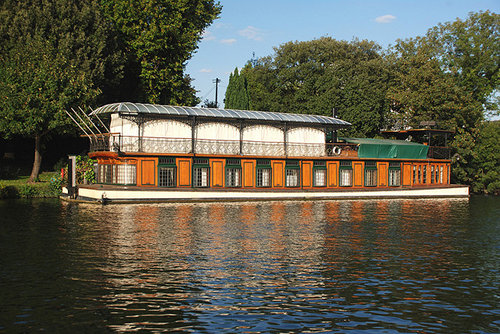 The Gilmour studio that I did not see (original image credit)
The path then went through playing fields and residential areas, past a couple of hidden reservoirs, to reach Sunbury Lock. There was little in the way of noteworthiness, apart from some ornate Victorian brickwork on the wall surrounding the reservoirs. The river started to feel rural again. It was not long before we reached Walton-on-Thames. We were greeted by a marina, coupled with a couple of posh-looking river-side bars.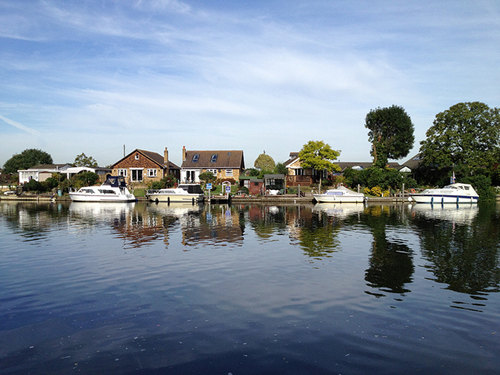 Walton-on-Thames (original image credit)
As we had to take the train from Shepperton back to Waterloo, we proceeded to cross Walton Bridge to head north. The last bit of daylight was soon fading. The walk to the Shepperton town centre was not very appealing as one had to tackle a couple of massive roundabouts. I checked on the TFL website to find that there was a train due soon, so as soon as we found ourselves inside the town centre, we ran straight towards the train station. When we got there, the train was already on the platform. We tried to touch in with our Oyster cards, only to be reminded that we were "outside London". Frantically, we keyed our destination into the ticket machine, urging the machine to hurry up.
With one minute to spare, we managed to jump onto the train.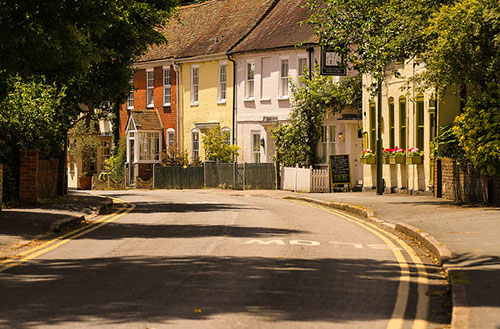 Shepperton (original image credit)