My Thames Path Journey
|
Windsor to Marlow (14.5 miles)
I woke up to find the previous day's walk had given me a blister! Luckily, staying in the centre of Windsor meant I had easy access to Boots - problem resolved :)
There was something magical about starting a walk heading out of a sleepy town early in the morning. I remembered having the same feeling when I did the Goring walk. The river was serene. The surface was flat, only to be disturbed occasionally by taxiing swans.
En route was the Eton Dorney rowing centre, which had hosted the rowing events during the 2012 Olympics. After that, the river was pretty rural apart from the occasional marinas and a gothic hotel that had been featured in The Rocky Horror Picture Show, as well as horror movies of scarier nature. However, soon I was reminded of my whereabout by the incessant roar of the M4. Leaving the motorway behind, the river reached the super-posh village of Bray. I had my lunch sitting opposite the 3-Michelin-star Waterside Inn (across the river). The houses were all massive, as if everyone was trying out-build each other.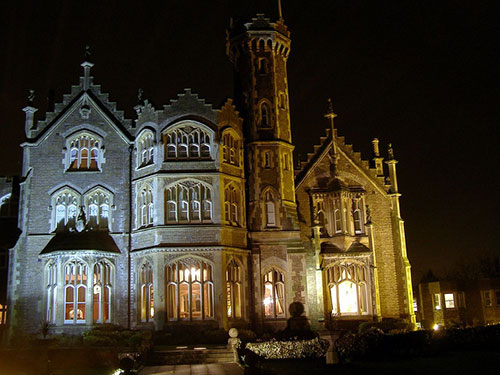 Gothic Hotel (Oakley Hotel) (original image credit)
As the river entered Maidenhead, I was glad to come across the famous railway bridge, which I had read about some time ago. The bridge, by Isambard Kingdom Brunel (who of course also designed the Moulsford Railway Bridge), was an amazing feat of engineering. Being the world's flattest brick arch bridge, it seemed to defy gravity. Incidentally this is the exact bridge depicted in J. M. W. Turner's famous Rain, Steam and Speed painting, which, according to some, in fact hinted at the danger of technology.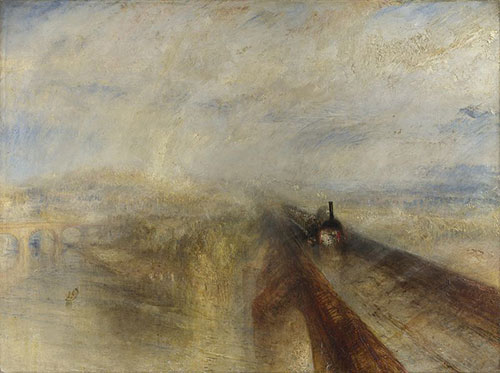 Rain, Steam and Speed by Turner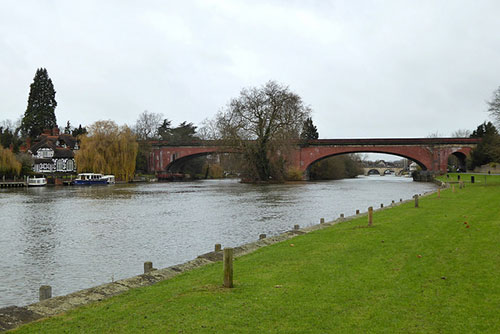 The actual Maidenhead Railway Bridge (original image credit)
After Maidenhead, the stretch of river from Boulter's Lock to Cookham had a rather other-worldly feel to it. The woodland on the other bank painted a sublime scene. This was what drove me to travel the length of the Thames - to explore and experience true beauty. Stanley Spencer, Cookham's most famous artist, once said, "You can't walk by the river at Cliveden Reach and not believe in God".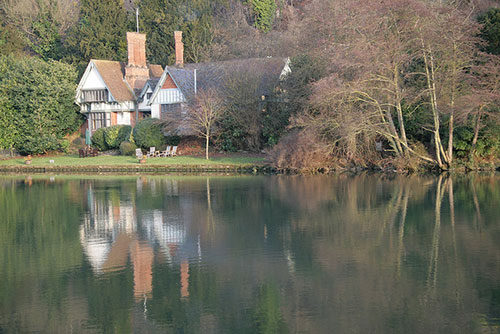 Cliveden Reach (original image credit)
The path temporarily abandoned the river as it went through the village of Cookham. When it joined the river again, one was awarded with grand open view as the river was accompanied by a long stretch of meadow. The walking here reminded me somewhat of the Mapledurham-Pangbourne section.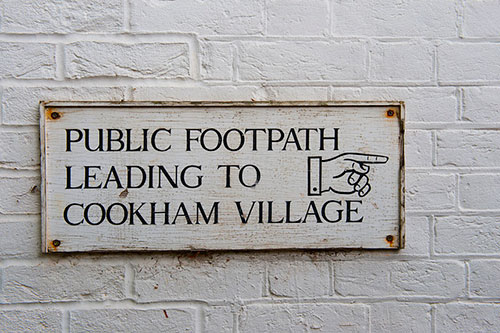 Cookham (original image credit)
After 28 miles of walking over two days, I was starting to feel tired. At this point, I did not feel like hanging around, so I walked relatively quickly to reach Marlow to catch the train back to London.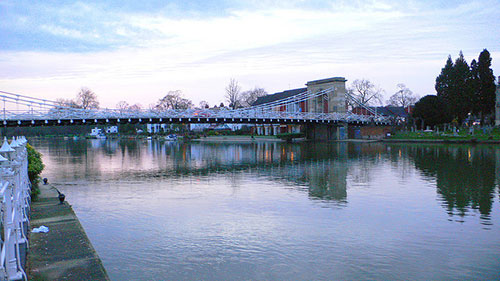 Marlow (original image credit)